Travel Protection Plan:
We recommend the purchase of the Trip Mate Travel Protection Plan, which helps protect your travel arrangements, your belongings and most importantly, YOU! For details click here!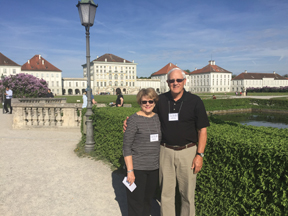 Becky & John Riles
HEART OF EUROPE® Circle Tour - Apr-2018
Verified Traveler
The experience of touring with Image Tours gave us a wonderful opportunity to learn so much more than we could have accomplished on our own.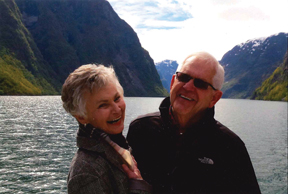 Catherine & Ken Holmstrom
Scandinavia & Baltic Highlights Tour - May-2019
Verified Traveler
The coach driver was extremely skilled at driving and knowledgeable of roads in every town.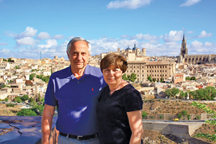 Don & Nancy Van Heel
Spain & Portugal Tour - Apr-2017
Verified Traveler
We have taken five tours with IMAGE . . . Beautiful scenery, very interesting history, excellent local guides.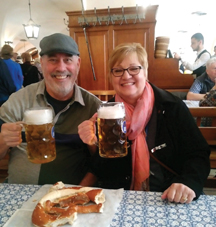 Dennis & Elizabeth Carroll
HEART OF EUROPE® Circle Tour - Apr-2019
Verified Traveler
The food was outstanding! Much better than ever expected! Great variety from the area and it was delicious!
Elaine Norling
TREASURES OF ITALY TOUR - SEP 2018 - Feb-2019
Verified Traveler
I've recommended Image Tours to my friends and family. It was a well planned, organized and all around fabulous trip.
Evelyn Gallagher
HEART OF EUROPE GRAND - SEP 2019 - Feb-2020
Verified Traveler
Everything on the tour was well-planned with the traveler in mind regarding length of days/hotel stays and tours, accommodations, tour manager (very well-versed in the each country's history, culture,...
Thomas & Millie
Repeat Traveler - Sep-2019
Verified Traveler
Been traveling through Europe with Image Tours now for 12 years....never an issue...absolutely a Five Star Company.. will be continuing my travels with them.